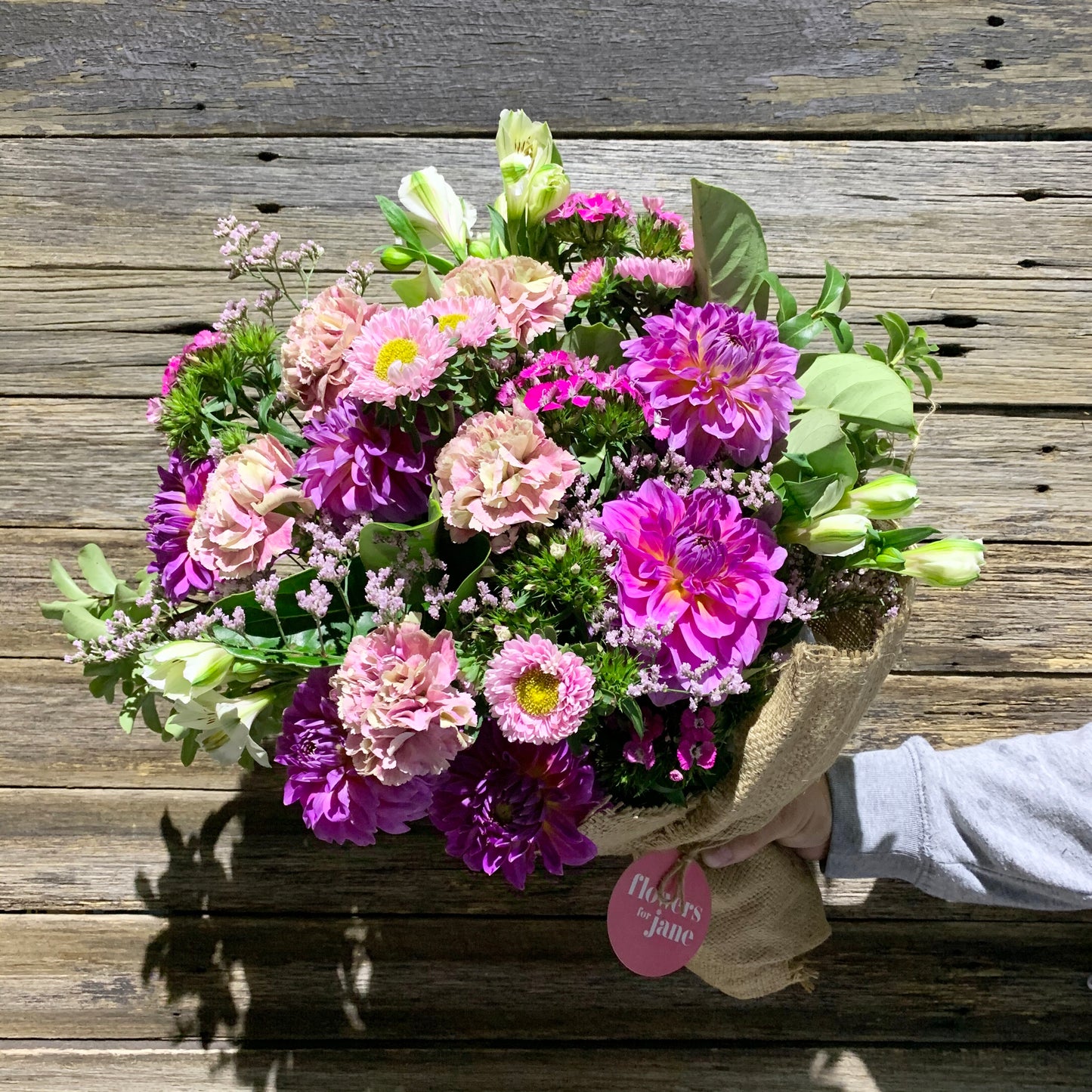 Due to popular demand - 
Flowers for Jane Cheltenham warehouse studio will be open to pick up flowers every weekday from 8.30am till 12 noon or sold out.
We are located at 8/320 Reserve Rd, Cheltenham.
Across the road from Cheltenham cemetery and in the factory complex next door to ONYX cafe.
Flowers for Jane's Cheltenham studio runs differently to a traditional flower shop or florist in Melbourne.
We don't sell cut flowers or little bunches like the supermarkets. Consultations under our brand 'Flowers by Cassy' for custom flowers are still strictly by appointment.
We have a small selection of our website flower selection for you to choose from. Beautiful bunches wrapped in hessian, posy jars and vases made up ready to go.
To view our 'flowers of the day' and prices before dropping in, you can go to Instagram, Facebook or Flowersforjane.com.au. 
How we work:
Every morning before the sun comes up Flowers for Jane's owner Cassy heads to the flower wholesaler, to pick the freshest seasonal flowers for the day. This ensures your flowers will look beautiful for as long as possible.
This is owner Cassy's favourite part of the day. With over 20 years experience in the industry she won't settle for anything but the best.
She chooses a mix and match of colours and seasonal flower combinations to give value for money. Then it's back to the studio to craft the blooms of the day which are uploaded onto our social media pages at around 7.30am each morning.
So before you drop in, be sure to view the 'flowers of the day' to avoid disapointment.
Once everybody's seen what's available, it's a mad rush of orders until we're sold out. Then we're OFF!! Delivering hugs and love across Melbourne.