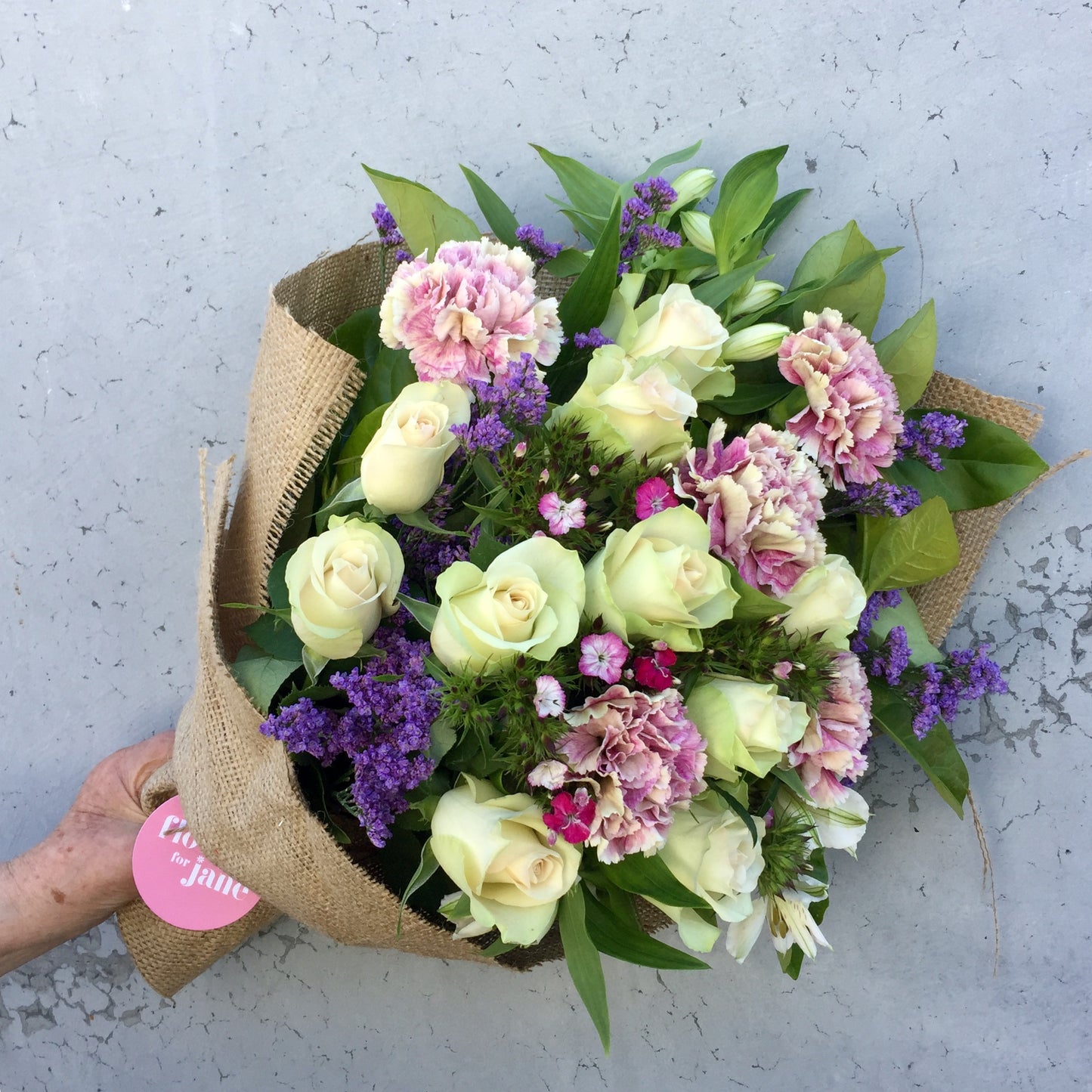 Occasionally it's nice to let our friends and family know we love a care for them. It makes us feel good, it makes them feel good. Its a win win really.
Why flowers?
When someone receives flowers the emotional reaction of happiness and excitement on their face is astounding.
I've seen it a thousand times. 
Flowers for Jane, Melbourne flower delivery service makes it easy for you to give this pleasurable moment to someone.
Simply place your order on our website. We usually sell out around 11am so you need to order early to guarantee same day delivery. Once we sell out, our website will stop taking orders for the same day.
Then we send our team of floral couriers across Melbourne to spread the cheer.
My advice, have the flowers delivered to someones workplace. The emotional impact is larger because they can share it with their colleagues. Flowers for Jane helps make this happen by offering FREE flower delivery to Melbourne CBD.
Our flowers are affordable and start from $35 for a hessian wrapped bunch, for when it's the thought that counts. To a deluxe vase when a bunch simply won't do.
New additions to Flowers for Jane Melbourne's gift giving flower delivery service are teddy bears. Perfect for newborn babies or 'just because' and we deliver to all Melbourne maternity hospitals.
Cute 200ml Brown brothers bubbly, perfect for two, when a little celebration is necessary.
So, make someones day. A few simple clicks to place your order and we'll have your flower delivery on it's way today.