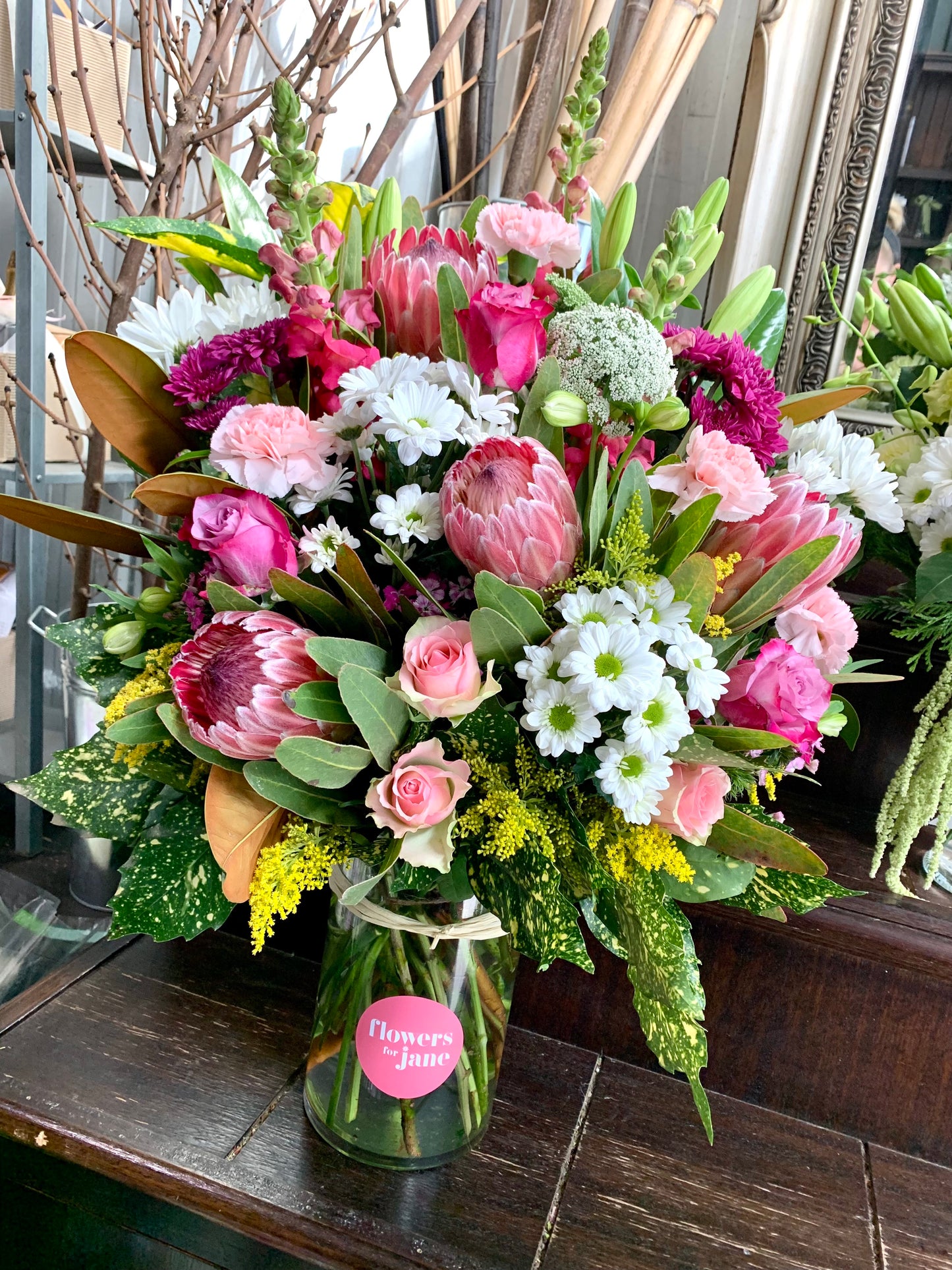 Have you ever ordered flowers online with a beautiful image, only to receive an arrangement that looked nothing like it?
At Flowers for Jane Melbourne we do our best to prevent this by creating our arrangements by $ budget, not stem count. 
Why? Simply because no two stems look the same.
We devote ourselves to sending out the best blooms. Thats why our business is devoted to 'Flowers of the day'.
Ordering 'Flowers of the day' means that every morning we (actually me, Cassy) can go to our wholesaler and select what looks the best. 
I use my 25 years of industry knowledge to pick. It's just like the knowledge you have gathered over the years selecting your fruit and vegetables.
I go for the best looking, the freshest and seasonal which gives you value. We always try to choose locally grown over imported too.
This means that even because of the wholesale price rises over the past couple of years, we can still create our famous hessian wrapped bunches and vases that are both value for money and look fabulous 💝
.
We have just had to use our skills and mix up our bunch recipe, to give you the same visual impact.
Cassy XX