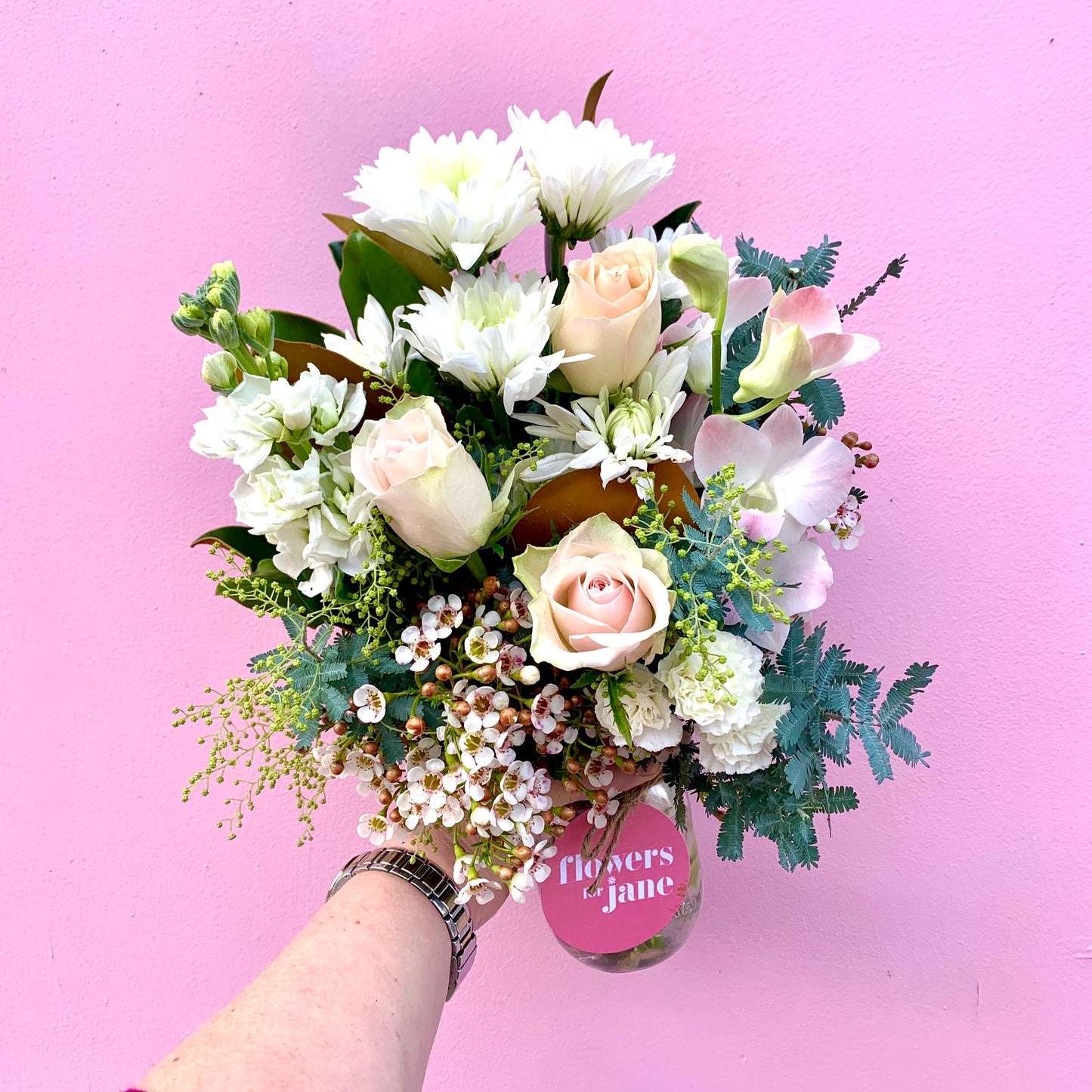 It's women's health week this week and we are listing here a number of reasons "JANE" is you this week!
Why you should start buying yourself flowers
1. It's the perfect pick-me-up to energise your day (like your favourite cuppa). Research shows that looking at flowers first thing in the morning boosts your mood. It's then wise to strategically place a vase of flowers where you can see it as soon as you wake up, perhaps on your nightstand, bathroom sink, or kitchen counter.
2. It sparks joy and other feel-good emotions. Not only do flowers make you more energetic, the research conducted confirms that they also make you more content, more optimistic, and happier overall.
3. It triggers creativity. Whether you work in an office or at home, research says that adding flowers in your workspace can improve your creative performance and problem solving skills.
4. It's a major stress-reliever. Did you have a bad day? Research reveals that having flowers at home for just a few days reduces your stress level.
5. It increases feelings of compassion and kindness toward others. When you're buying yourself flowers, it also benefits the people around you. Talk about flowers sparking joy AND spreading it! research found that people who lived with flowers felt the noticeable difference in less than week.
We hope those 5 reasons are enough to order a bunch TODAY!