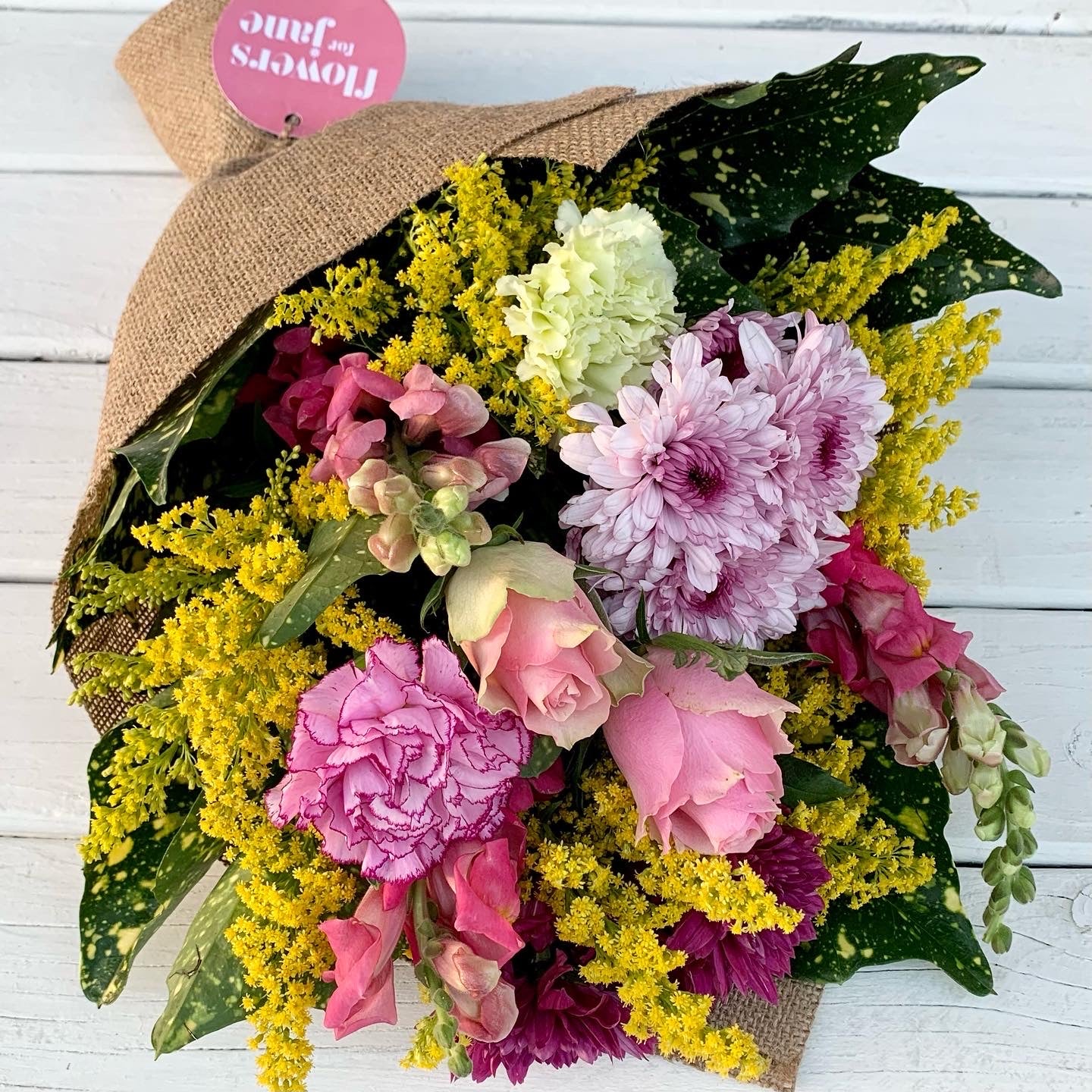 So, How do you find the best florist near you? Especially now, in 2022 after the last 2 years of Covid chaos.
Would you like to know the tips from an insider of the floristry industry?
I'm Cassy and have been in the industry for 25 years and worked in many wonderful florist shops around Melbourne.
I've been an apprentice, florist, senior florist and now I run a florist shop called Flowers by Cassy in Cheltenham and another floral website called Flowers for Jane®
Finding a florist that is right for you is not only about the flowers? Or is it?
This is something to think about.
My 5 top tips to find the best florist for you:
Ask yourself; Do you require - 
*Flowers for home or cheap basic bunches?
*Flowers delivered to someone for a gift?
*Flowers arranged to beautify an event?
*Is the business Customer service and communication important?
After reading these tips you may realise that not all florists are the same. Just like supermarkets and restaurants both sell food, but they do not offer the same service.
There are Florists who offer arranged flowers and delivery, and then there are simply 'flower sellers'.
There are also small local bricks and mortar florists, small at-home studios and large order gather websites, but for this blog I thought I'd start with the basics.
To me, a 'flower seller' offers bunches straight from the market. Just like fruit and vegetables from a greengrocer.
Florists like Flowers for Jane, are in the business of sending flowers and gifts with your heartfelt message.  We help you and your loved ones stay connected, when you can't be there in person.
We gift wrap, arrange bouquets, offer you a complimentary gift card or deliver flowers for you. We can include gifts like chocolates or candles. We also take phone or online orders and deliver gifts for you. 
You can call and talk to a florist or after-hours order online as during Covid may florist's had to 'pivot' to 'click and collect' and 'click and deliver' only.
Actually, after writing this I've decided put the power of the decision in your hands.
Listen to what others say about us or a florist near you.
Read the most recent reviews on google, facebook and take a look at review websites like  flower delivery reviews or Best florist reviews or Trusted Gift Reviews and see for yourself.
If a florist has social media you can see how often they post and the quality of their work. This is often the best way to select a florist because the photos are taken on the go in real life, not styled photoshoots like their website.
This is the most helpful information you can gather to make your decision.