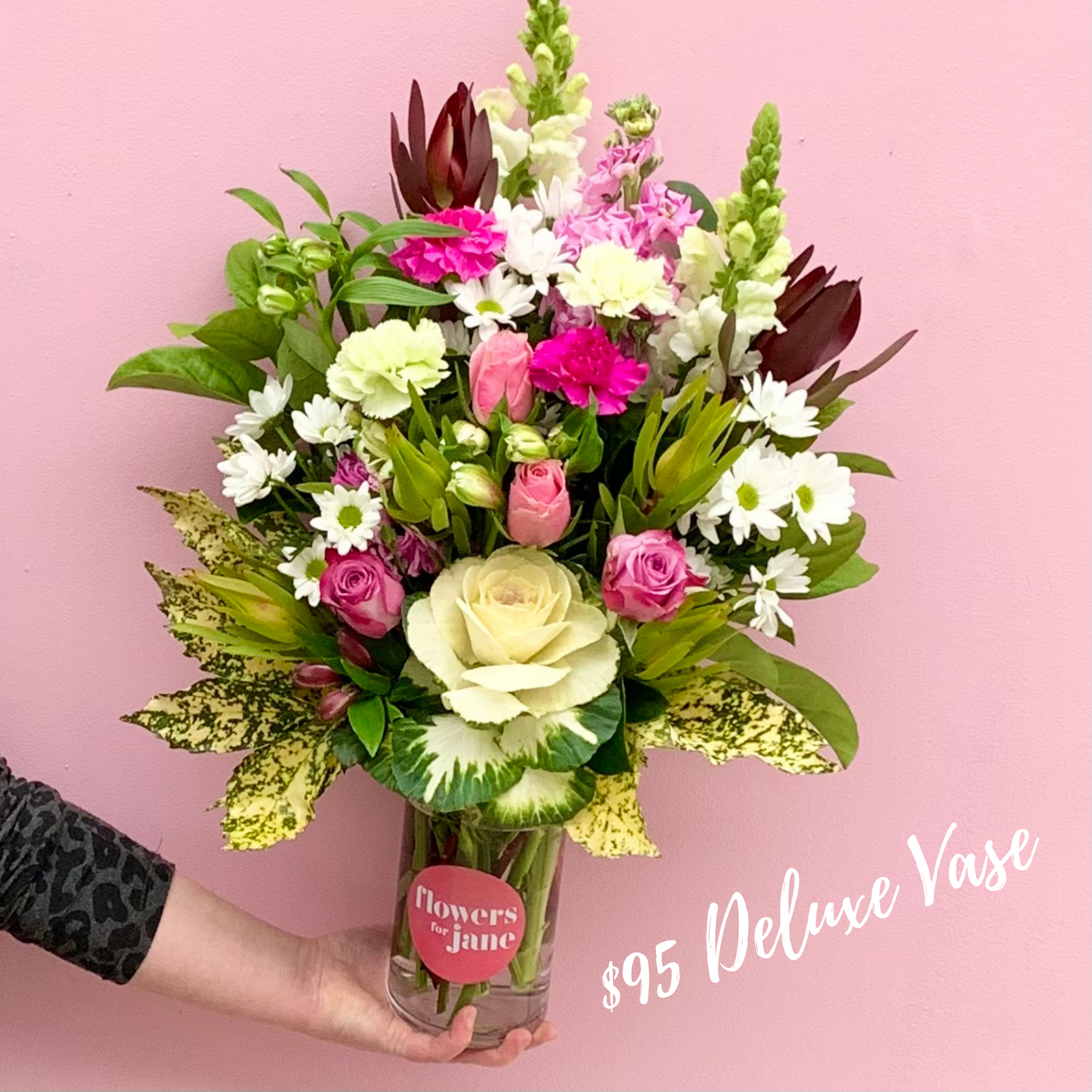 Here at Flowers for Jane in Melbourne we are committed to bringing you top quality flowers, workmanship and above all else, service and delivery.
I was thinking about it the other day. "What do people look for in a florist or flower delivery service?"
I think it's a florist who is, "Large enough to deliver and small enough to care".
One thing I've noticed from being in the industry over 20 years is that florists and flower sellers can drimaticaly differ in all the above values.
Unfortunately those businesses, who don't care what they sell or the service they provide, create distrust. 
So, my mission is to instil my values in my staff, so together we can become florists you know, like and above all else trust.
How to I intend to do this?
I've started by always working along side my staff.
I don't simply tell them what to do. I prepare flowers and created arrangements everyday. Chatting with them and discussing floristry techniques and tips.
This also helps Flowers for Jane maintain top quality. Only this week did we get a 5 star google review reflecting this.
Review from Sera Lou "Beautiful flowers that looked exactly like they did on the website. Ordered online & delivered next day. Highly recommend."
And
I also want to offer the best education for my apprentices. I did a 3 year 'on the job' apprenticeship, and now Asha my apprentice, is doing the same:
Click here to see us in Box Hill Institutes Floristry Apprenticeship video to see why and how an apprenticeship can help you become a fantastic florist.
Here at Flowers for Jane our mission is to be "Large enough to deliver and small enough to care"
When looking for a great business to deliver flowers for you, our tip is:
Read their Google or Facebook reviews. Don't simply go by their website. No one can tell you better than the people who have already purchased from them.
Thanks for reading :).
Cassy XX